Immigrant Survey
Because Your Story Counts!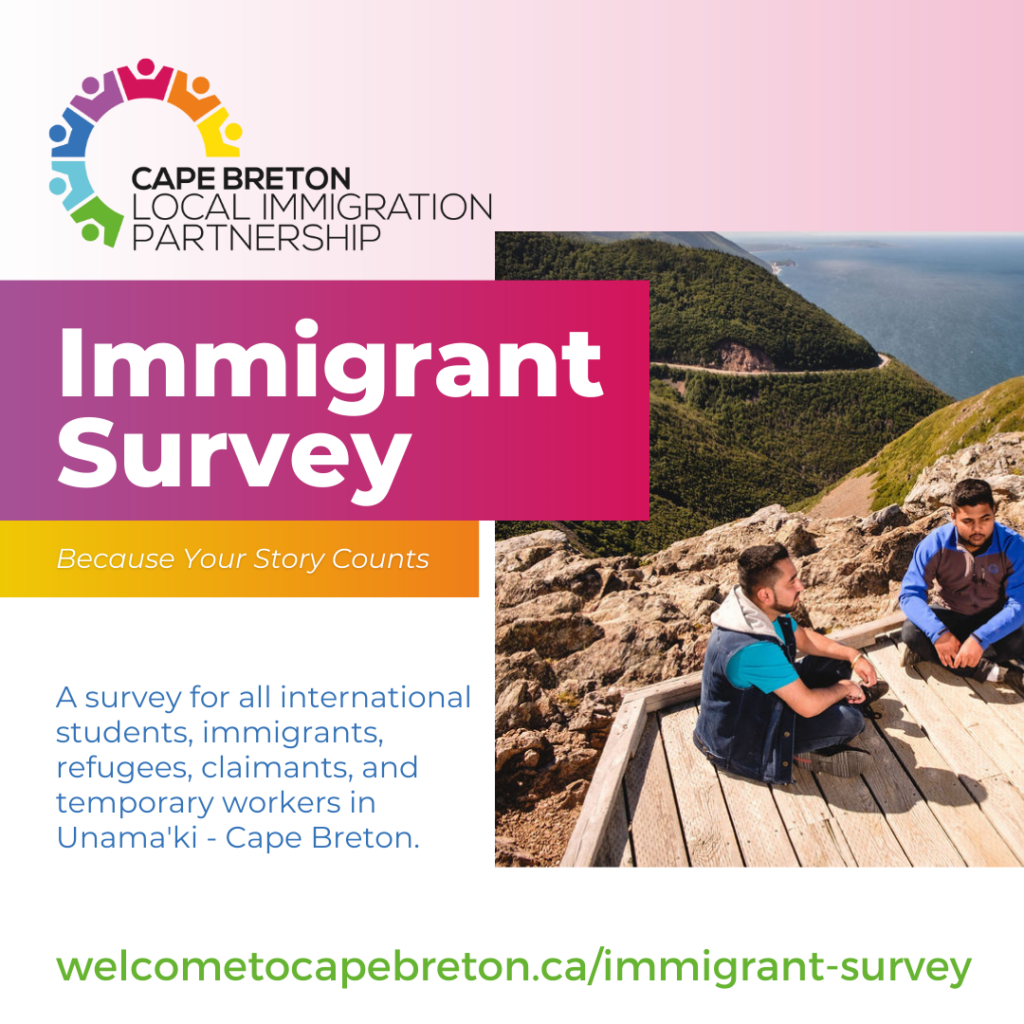 The Unama'ki – Cape Breton Immigrant Survey is a biannual survey for immigrants, refugees, claimants, international students, temporary workers, and their families to share their experiences of living on the island. The survey seeks to hear directly from immigrants about their experiences, challenges, and diverse strengths they bring and contribute, as well as their suggestions for how to improve newcomer settlement and inclusion in Unama'ki-Cape Breton.
The 2023 Immigrant Survey is now closed.
We heard from over 170 individuals and are working to analyze, disaggregate and collate that data. Many thanks to all participants for sharing their experiences, perspectives, and ideas for fostering welcoming and inclusive communities.
Check back here later in 2023 to find reports and presentations about what we found.
In the meantime, you can view the CBLIP Community Consultation Report from 2021 here. (Version Française.)
If you have questions or or want to discuss the survey or data, you can contact Kailea Pedley (CBLIP Program Manager, Cape Breton Partnership) at kailea@capebretonpartnership.com or 902 258 7331.
Click here to submit an addition/edit to this page
Last Modified: July 18, 2023