Retail: Cape Breton Island Communities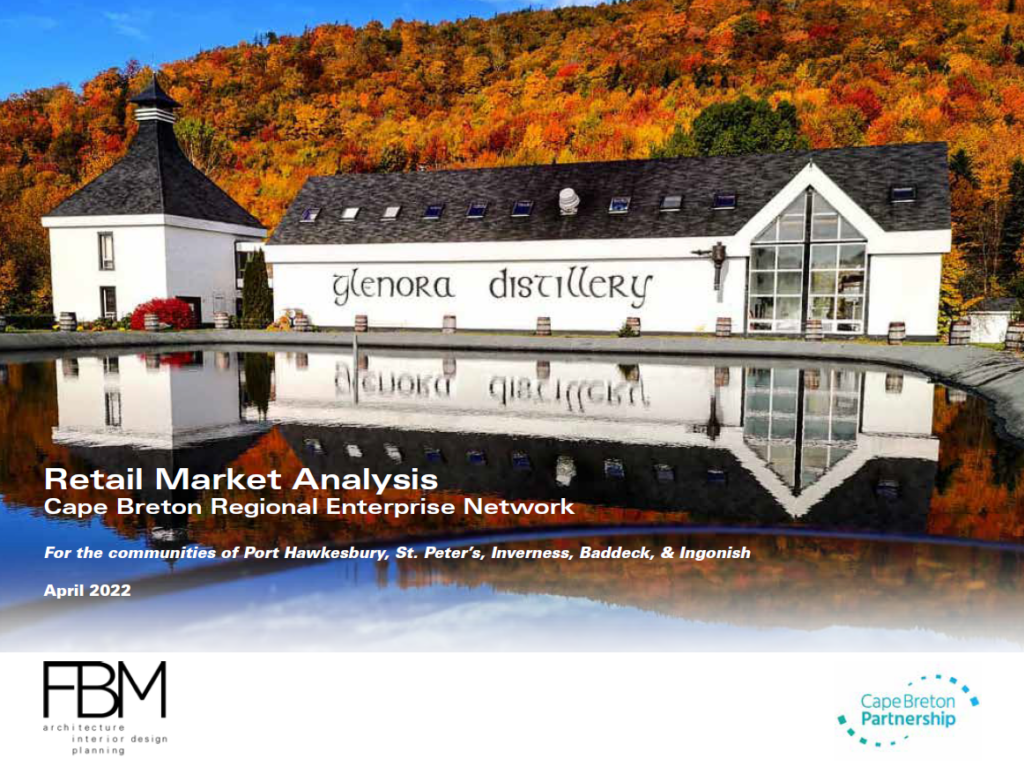 Fowler Bauld & Mitchell Ltd. was commissioned by the Cape Breton Partnership to conduct a Retail Market Analysis for the communities of Port Hawkesbury, St. Peter's, Inverness, Baddeck and Ingonish.
The study was carried out over the period of November 2021 through February 2022.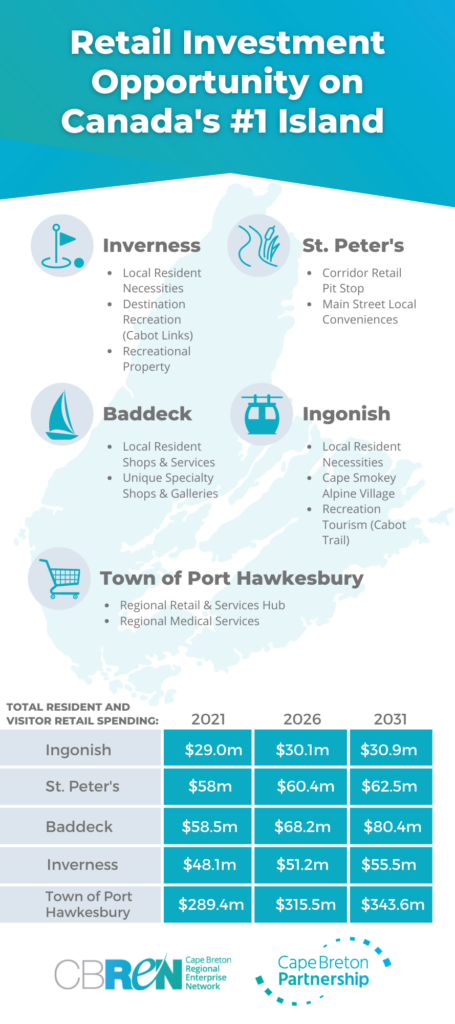 On-the-ground fieldwork in the study communities was carried out in January 2022.
The objective of this study was to thoroughly document current retail inventories and define the realistic Retail Trade Areas for which they serve. The purpose of this research was to establish a solid foundation and baseline for determining the depth of retail opportunity, associated gaps in the market provision of shops and services, and to determine what type of retail could fill these gaps.
The end result is to bolster the retail market in retail areas by retaining or attracting greater market share of resident, visitor and passing motorists' spending in the community.
---
Need more information, assistance, or support? The Cape Breton Partnership works on behalf of all Municipalities and First Nations in Cape Breton – Unama'ki and can connect you to the tools or information you need. Contact us today or explore our database of business supports at www.EntrepreneurCB.com.
Click here to submit an addition/edit to this page
Last Modified: May 30, 2022