CBRM Tax Incentives for Downtowns & Business Parks
The Cape Breton Regional Municipality (CBRM) has a commercial tax incentive to promote downtown revitalization and business park development.
The following development or renovations to commercial property are available:
Tax assessment increases of $100,000 or more are eligible for up to ten years of tax reductions
Tax assessment increases of less than $100,000 are eligible for up to five years of tax reductions
Total tax reduction of up to 50% over the phase-in period are possible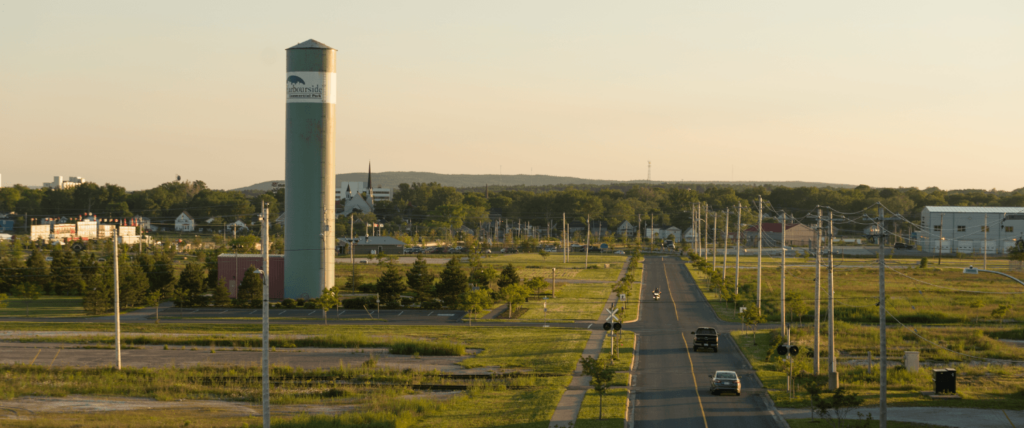 WHERE DOES THE INCENTIVE APPLY?
CBRM's core downtown areas in multiple communities:
Sydney
Glace Bay
North Sydney
New Waterford
Dominion
Sydney Mines
Whitney Pier
Louisbourg
It also applies to the municipality's three business parks:
Sydport
Harbourside
Northside
Click the map below to see eligible downtowns and business parks. For detailed maps of the eligible areas, refer to Appendix A, Maps, of the Commercial Development District Improvement By-Law No. C-300 on the CBRM website.
DEVELOPMENT OPPORTUNITIES IN THE CBRM
Contact the Cape Breton Partnership for site selection assistance, connection to local programs and supports, and access to the tools and resources to make your business and investment succeed.
Cape Breton Partnership
902-562-0122
info@capebretonpartnership.com
HOW TO APPLY
Applicants must apply for the Development Support Program prior to applying for a Development Permit or Building Permit. To confirm eligibility and to receive an application form, contact:
CBRM Planning Department
320 Esplanade, Sydney Nova Scotia
902-563-5070
---
Need more information, assistance, or support? The Cape Breton Partnership works on behalf of all Municipalities and First Nations in Cape Breton – Unama'ki and can connect you to the tools or information you need. Contact us today or explore our database of business supports at www.EntrepreneurCB.com.
Click here to submit an addition/edit to this page
Last Modified: May 4, 2022